Submitted by
mertkartal
on 09/09/2020 - 13:26.
In our second post, I am planning to give you some tricks which may help you before starting your Erasmus experience.
At first sight, you may think that it is a bit complicated process to apply for Erasmus, but when you are ready to give some answers to specific questions, it gets easier.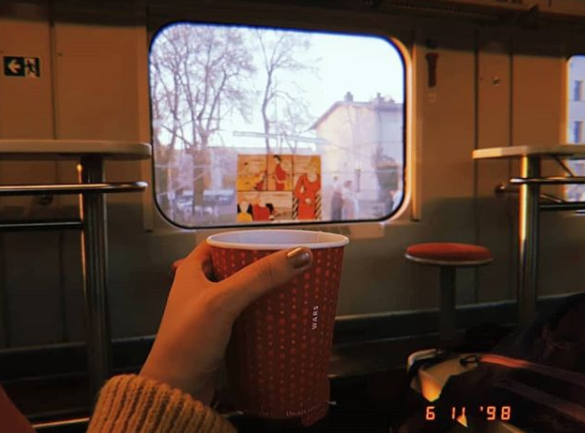 Why you should apply to an exchange program and have that experience
to know yourself and understand your expectations from life
to experience a different culture and make international friends
to see how you can live in a different place with a limited budget
to experience a different education system and teaching methods as an exchange student
to travel a lot and become more independent
to collect memories that you will remember for the rest of your life
to open your heart and enjoy the ride :)
*A little song recommendation: Imany - Slow Down
To-do list before applying Erasmus+
Visit the website of the international affairs office at your university and follow announcements regularly.
Check the important dates for the application process
Check the contracted universities that cover your department (I want to make an important point here. Do not forget to check the language of education at the university you plan to study. If the program includes another language, they will be likely to ask you for a certificate of competence in that specific language.)
Having more than one university and a country option will increase your chances of being accepted into the program
After completing your application, relax and wait for the results.
If your application result is negative, do not ever give up! Keep your dream and focus on the reasons why the application turned negative. Try to improve your GPA, reconsider your country and university options, and renew your application next semester. 

If your application result is positive, you deserve congratulations because you are very LUCKY! Feel free and ready to make an appointment to meet with the Erasmus coordinator of your department regarding course equivalence operations and other procedures. 

In the following process, there may be a few annoying little paperwork to do before you set out for this excellent experience, and completing them meticulously and carefully will significantly prevent any problems arising from mobility during the Erasmus+ period.
And it is OK now you have almost finished everything you need to do to get on the road :) Where are you going by the way? That is a crucial question because it is time to learn more about where you are going to make your Erasmus dream come true.
Well, where do you start?
I got an email from my partner university about if I wanted to be in the Buddy Program. My answer was ''I would love to!'' and it turned my Erasmus experience into an outstanding adventure.
Here is the simple explanation about the Erasmus Buddy Program:
''The Buddy System can be explained as the linkage between Erasmus and local students and is mostly based on the principles of volunteer work and aims to create intercultural exchange.''
My suggestion is that if your partner university sends you an email like this, you should answer it positively because it will be quite helpful. If you have not received such mail, you can find out about meeting the ESN team for the city you are going to via social media accounts and ask if there is such a buddy program.
As I said before, my Erasmus experience was in Szczecin, Poland, and it was one of the best periods of my life. But of course, my journey to the city from my home country was quite painful and I spent my first day there quite comfortably thanks to my buddy Anna. I will explain in more detail in my third article how she helped me but think of a new friend who is very willing to meet you when you reach the city on the first day! Someone who lives there for a long time. :)
Oh, wait! I almost forgot, most importantly, someone who speaks Polish! (if you choose Poland for Erasmus, you will understand how she saved my life on my first day, it is a difficult language to learn but I loved it anyway

)
If you are reading this article, I think you are already familiar with Erasmus Student Network. Another suggestion is that participating in the activities of this team will earn you many international friends during your Erasmus mobility and will make your adaptation to the country very easy.
I know sometimes it is nice to have this beautiful experience with our friends if we are lucky and we get accepted at the same time at the university. However, if your partner university provides you a dormitory accommodation option, you should focus on that option rather than renting a house. At the same time, you should know that many Erasmus students will stay in student dormitories and know each other by the time there. 

When an ESN member at my home university who had previously participated in the Erasmus Program told me not to choose my friend as my roommate, I did not quite understand what that meant. I thought it would make me feel better if I stayed with my friend than someone I never knew. I realized very, very well what this means by having a roommate who is Greek in the first term and Italian in the second term. In the months we spent together, it was as if I had found my missing sisters.
So here is my suggestion: (of course, it is personal)
DO NOT CHOOSE YOUR CLOSE FRIEND TO STAY WITH AND GIVE EACH OTHER A CHANCE TO MAKE NEW INTERNATIONAL CLOSE FRIENDS.
In the end, you will both see what an excellent experience this is, and guess what? You guys will still stay as close friends and lose nothing.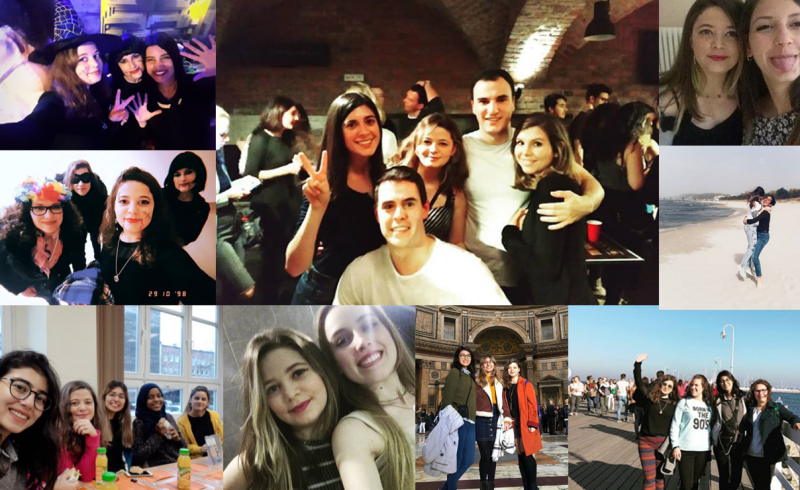 I want to make a few more suggestions before I finish. First, if you do a little research into the cultural values and lifestyle of the country you are going to, it is better. Of course, you will learn a lot more by living there, but if you learn a little bit earlier, it will be quite helpful for your adaptation process, as well as comfortable communication with local students.
Finally, you can ask your buddy, or you can look it up yourself, but you had better find out about the weather conditions in the country where you will be spending months. For example, Szczecin was a very, very cold city compared to Izmir, and I would probably freeze with my summer clothes.
Here are some additional websites and videos that may help you! (you can always find more on YouTube; they might be helpful about packaging

)
''Pack Up and Go with These 15 Travel Hacks and More DIY Ideas by Crafty Panda''
''How to Pack Light for A Long Trip''
*A little song recommendation: Maroon 5 – Memories
Well, you are ready to go! Remind yourself how lucky you are because a super adventure waits for you! I can't wait to see you in our third article!
''Once Erasmus, forever Erasmus.''
   Enjoy the music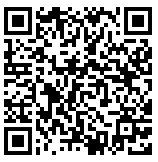 Author: Gizem Çalışkan